Disclosure:  This post contains affiliate links.  If you make a purchase through these links, I'll make a small commission at no additional cost to you.  Thanks for supporting the Daily Dog Tag!
Recently someone asked me about my favorite social media platform.  Although it isn't technically a social media platform, (it is more of a search engine), Pinterest is my most reliable channel.  I joined Pinterest early on and had quite a few followers, but then I just plateaued.  No matter what I did, I just couldn't seem to grow my audience.  After reading about Tailwind on so many blogs, I decided it was time to give it a try.
It has been a game-changer for me.  Now, I'm not in the big leagues when it comes to blogging or Pinterest, but I've seen a lot of growth since I started using Tailwind.
It offers a lot of great features. There are some I don't use as often as I should, but the ones I do use, I love!
Scheduling
First, it lets me schedule my pins ahead of time.   So instead of trying to remember to pin every day, Tailwind automates my pins. About once a week or so, I sit down and schedule some pins.  I generally use my blog as a starting point and add in some pins from my Tailwind. It easy to schedule pins directly from Pinterest, which is great! I have the Plus plan version for Pinterest, which lets me share to my Tribes easily and it also has a smart loop feature.   The SmartLoop is exactly what it sounds like.  You choose the pins you want to be repinned on the boards you want.  The repinning is done automatically based on your preferences.  Right now I have two Smartloops.  One is for holidays, which is scheduled to run from now until January 6th.  I've gone through my old holiday content and added some pins to that Smartloop.  I also have an evergreen one, which will loop all year.
Tailwind has a smart schedule that figures out the best time for each user to pin. I choose how many times a day I want to add to my Pinterest boards, and Tailwind does the rest.   I'm a night owl, but some of my followers are early birds. Tailwind lets me sleep in, but still shares my content when my audience is on Pinterest.
Insights
Tailwind also offers insights to help you figure out what pins/boards/hashtags are working the best for you. I was a little surprised that  Engaging Tails is my second most popular board regarding repins,  and I'm glad to know that.  I've started working on a project to help increase my affiliate sales based on that information.  My blog board Featured on Daily Dog Tag is my most popular.
Since I've started using Tailwind for Pinterest, I've seen a steady increase in followers.  Lately, I've been averaging about 95 new followers per week. I now have over 862,600 monthly views on my Pinterest account, which means more traffic is going to my blog.
In addition to Pinterest, there is another separate app to help with Instagram.
Hopefully, the following images you see are familiar to you!  They are from my Instagram account.  Instagram is the social media that I love the most, but I feel like I haven't mastered it at all.
I'm fairly inconsistent when it comes to social media.   Hopefully, that is about to change.  I just started using the free version of Tailwind for Instagram. Like Tailwind for Pinterest, it has a smart schedule to help me post at the optimal time, based on my viewers.
Hashtags
I often struggle with choosing my hashtags, so I'm super excited that Tailwind for Instagram has a new hashtag finder tool.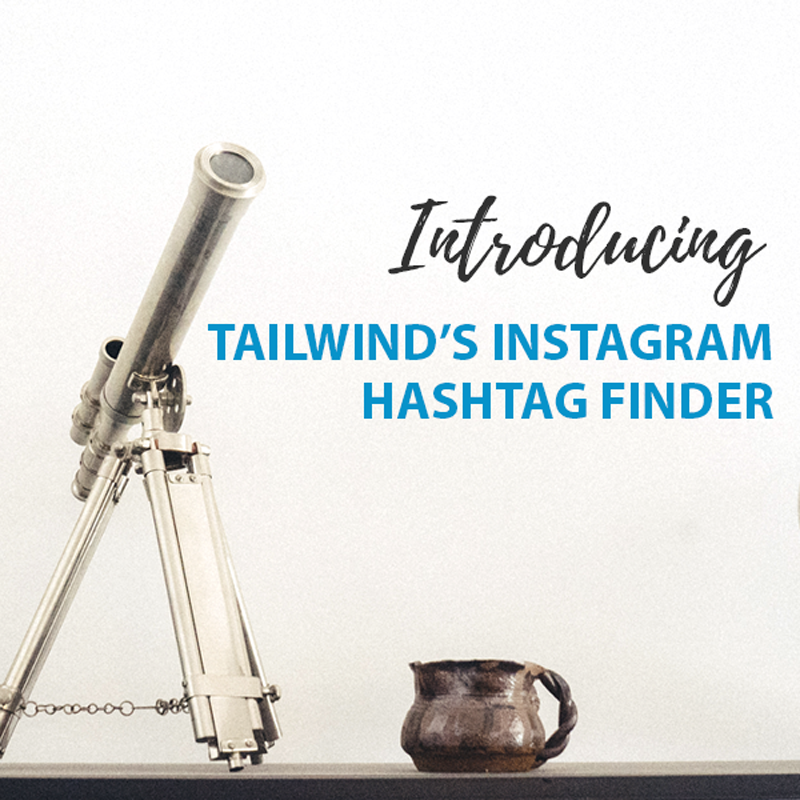 Tailwind's hashtag finder is pretty great! It offers suggestions for hashtags that are niche, super-popular (competitive), as well as those that are similar but easier to rank for.  It also lets me save some of my favorite hashtags and add them quickly.  I almost always use #dailydogtag and #dogsarefamily!
Publishing
The best part of all is once I upload my posts, Tailwind schedules them for optimal times.  If you have a business account on Instagram, Tailwind can publish it automatically for you.  
Another cool feature that it offers is a grid look so you can preview how your photos will look next to each other.  For those of us who are trying to build a brand or a business, it should improve the aesthetic of our feeds!
Tailwind for Instagram also offers insights to help users determine which posts are resonating with their audiences.
Free Trial
If you'd like to try Tailwind, please use my affiliate link for a free trialTailwind for Instagram.  It is important to note that Instagram and Pinterest apps are two distinct entities.  (In other words, if you want both, you have to pay for both.)  For Pinterest, you'll get 100 free pins to use at your convenience.   The Tailwind Instagram app gives you 30 free posts (not 30 days!)
If you have any questions about Tailwind, ask below. And I'll do my best to answer them!